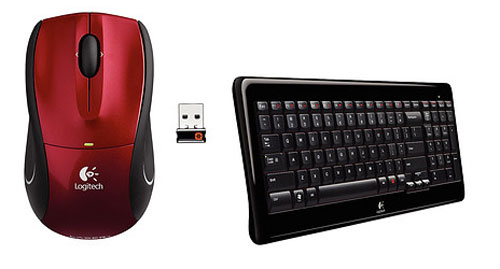 One of my all-time favorite mobile mice for notebooks is the Logitech VX Nano. The reason I liked the mouse so much was that it had a tiny Nano receiver that was so small you didn't even need to unplug it to pack up your notebook.
Logitech has announced a new Nano receiver called the Logitech Unifying Receiver that eliminates the need for multiple wireless receivers when used with compatible peripherals. The tiny receiver protrudes from the USB port only 8mm and can connect with up to six different Logitech wireless peripherals.
That means that you can have one receiver to connect your wireless keyboard and mouse at the office and the same receiver can connect to your mobile mouse on the road or to your wireless desktop at home. The receiver uses 2.4GHz wireless technology and will ship with certain Logitech peripherals like the K350, K340, M705, and M505 mice and keyboards.
keyboard, Logitech, mouse, receiver, USB