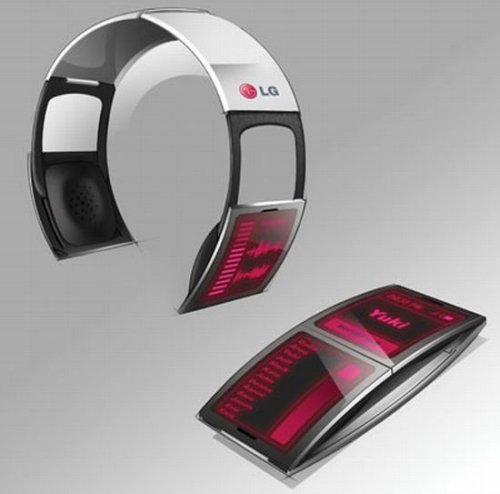 LG has announced its Design the Future competition winners, one of which was this Hi-Fi cellphone that also doubles as headphones. Supposedly when it's folded up, it can fit into a slot in a laptop or your pocket. Unfold it and you have a fancy pair of stereo headphones.
Pretty nice. If this design concept ever finds its way to the real world, it could be a winner. LG could do itself a huge favor by thinking outside of the box and actually offering up some items like this one.

We like it. Now it just needs to get real.
cellphone, concept, folding, handset, Headphones, LG