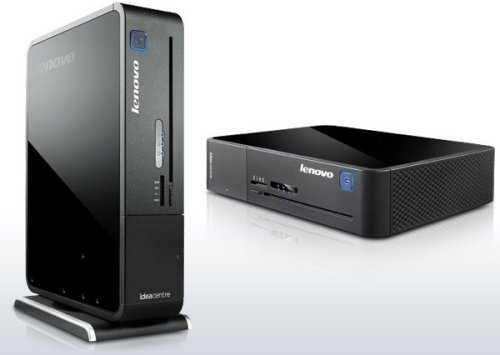 Those looking for a happy medium between a nettop and a full-fledged HTPC will want to check out Lenovo's sexy new Q700 system. The company describes it as the "perfect fit" for anywhere in your home. Just so long as you don't do any serious computing that is.
The Q700 is only available with a Pentium Dual-Core E5200 processor at the moment, with 4GB of RAM, a max 640GB hard drive, built-in DVD burner, and integrated Intel X4500 graphics. You'll also get an HDMI out, TV tuner, and some media-friendly features for the $499 starting price.

It's a nice form-factor that lets it be hidden away anywhere.
fit anywhere, home entertainment, Lenovo, pc, Q700