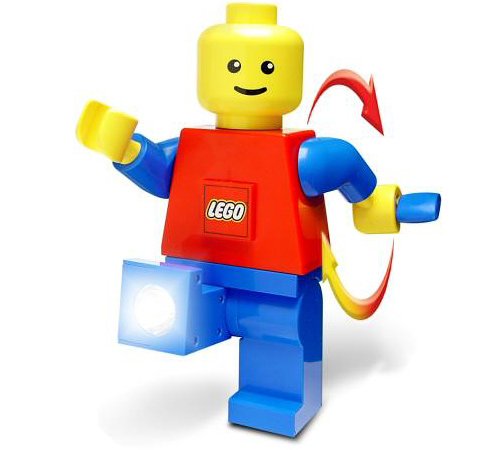 We all love us some LEGO, whether in statue form or as a Foosball table, or whatever. This one takes a green approach, combining LEGO and a flashlight.
This 7″ tall Lego minifig has a set of white LED lights in its right foot that can be used as a flashlight. It's powered by a dynamo, so you can charge it up by cranking the minifig's left arm. Yeah, it isn't really a minifig at 7″ tall. We know.

It will cost you $23.
Dynamo, Flashlight, lego, Minifig