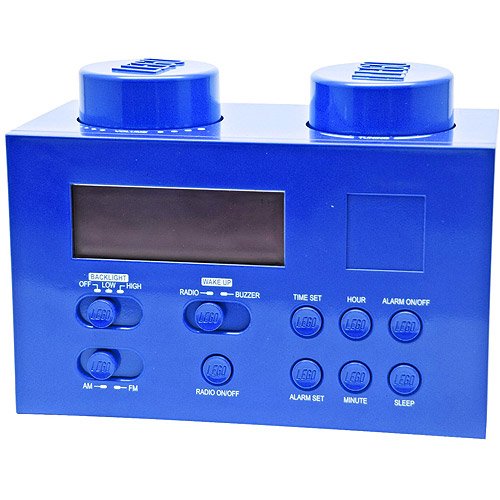 You've seen all of the LEGO gadgets we feature around here day in and day out. You've ordered so many that your bedroom looks like Legoland. Well, here's another. The LEGO Clock Radio is shaped like what else? A giant LEGO brick.
That brick is ten times the size of an original LEGO brick. It features the usual volume knobs and tuner controls, with AM/FM radio and a snooze feature. Unlike real LEGOs this requires 4 AA batteries.

Too bad another gadget can't dock on top as another brick.
Brick, clock, lego, Radio