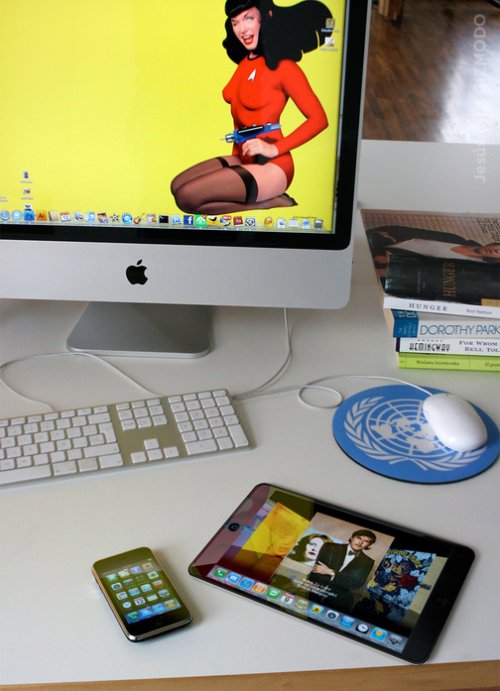 The Apple tablet saga continues. Here is the latest. Brian Lam of Gizmodo received a mysterious call from someone who claims to be an Apple insider. Their discussion lasted for awhile. Over an hour. The bottom line here is that Brian believes to "a high level of certainty" that the information is the real deal.
Here are some juicy details: The Tablet is basically a 10″ iPod Touch that comes with or without webcam (education version), it can be used as a touchpad for Macs, chances are that it will be launched for the holiday season and the price will be a staggering $700 to $900.

We have to say, that all sounds about right. It's pretty much what you would expect.
Apple Tablet, iPod Touch, News, rumor