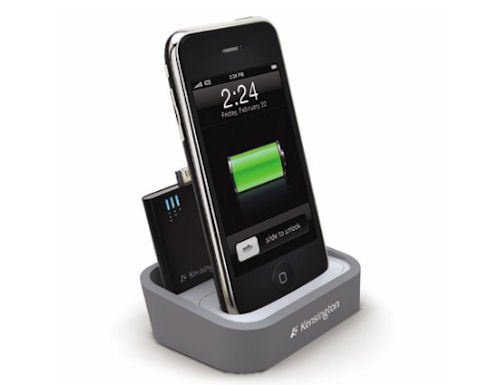 You have your choice of iPhone/iPod battery packs, but Kensington has thrown one in with its new $70 charging dock. The Kensington Charging Dock with Mini Battery Pack comes with its own mini battery that will charge next to your iPhone or iPod, so you will never be short on precious juice.
According to Kensington, it will give you an extra 30 hours of music or 6 hours of video on an 3rd generation iPod Nano, and an extra 3 hours of talk time on your iPhone.

Pretty neat even if it is just another iPhone dock.
charger, Dock, iPhone, iPod, Kensington, mini battery