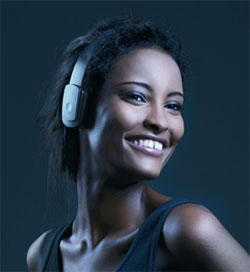 I like the idea of wireless Bluetooth headphones for my iPhone. I would love to be able to listen to music and play games without having wires holding me back. The only part I don't like is that most Bluetooth headphones are the on ear of over ear type rather than the earbud style I prefer.
We have talked about the Jabra Halo headphones before. Jabra first announced the Halo back in April. The company has now announced that the headphones will be sold exclusively through Best Buy stores.
The headphones weigh under three ounces and are designed to be portable. If you want to use the Halo with a device that lacks Bluetooth, a 3.5mm headphone port is also integrated. The headphone support A2DP music streaming, sell for $129.99, and are available now.
Halo, Jabra