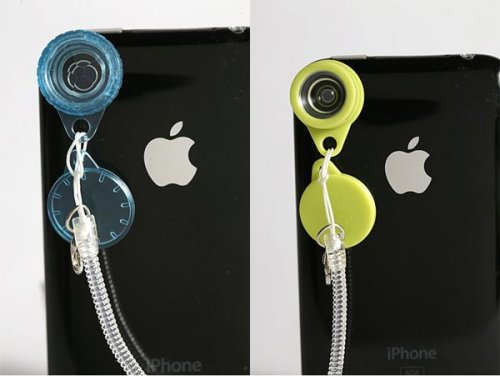 Looking for a fun accessory for your iPhone 3G or iPhone 3GS? These iPhone Trick Camera Lenses will let you add some visual effects to your photos. The lenses attach to the camera on your iPhone and each produces a unique effect.
Some of the lenses include, wide angle, starburst, heart, kaleidoscope and sparkle. Looks like a fun way to spice up your pictures. Each lens will cost you $8.00 and they come in a full range of colors.

They look a little strange on your iPhone but at least you'll be taking cool pics.
camera, effects, iPhone, Lenses, trick