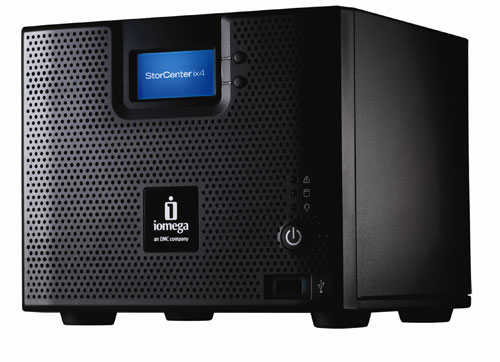 A few years ago the need for network storage really only existed in the business world. Today businesses still need network storage, but many consumers also need network storage devices to hold the glut of digital files the average consumer has today.
Iomega has announced a new high-performance four bay NAS enclosure called the StorCenter ix4-200d. The device is based on the EMS storage technology and offers users up to 8TB of storage space. The device features multiple RAID configurations, remote access and management, and IP security camera support.
The device also has a front LCD and quick transfer button for copying select files. The drive bay is also certified for virtualization and supports Windows Active directory. The entire system starts at under $700 minus drives.
Iomega, NAS