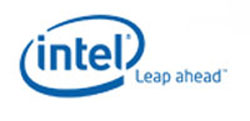 The CPU market has been languishing with poor sales over the last year or so thanks to the poor global economy. As sales of computer systems decline, so do sales of CPUs and other computer components like GPUs.
Last quarter GPU sales increased slightly as OEMs and major computer makers restocked supplies. The same thing may now be happening for the CPU industry as Intel has increased its Q3 outlook for revenue.
Intel now expects to see revenue for Q3 2009 of $billion plus or minus $200 million. Previously it had predicted revenues to be $8.5 billion plus or minus $400 million. The world's largest CPU maker expects gross margin to be 53% plus or minus 2%.
CPU, Intel