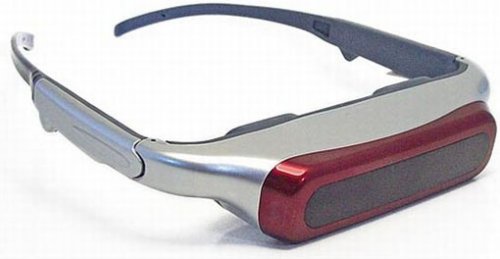 The i-3D Video Glasses will not only make you look like the X-Men's Cyclops, they can also display video at 920,000 pixels at an aspect ratio of 4:3. They weigh in at only 2.4-ounces and have stereo earbud speakers along with a wide 35-degree diagonal viewing angle.
Some other features include a USB charging cable, a remote control and adjustable brightness and contrast. The device gets it's power from a 1,000mAh rechargeable Lithium-ion battery that gives you enough juice for roughly 3.5-hours per charge. Sadly you can't focus an energy beam and shoot people.

It can also be connected to any standard video source. You'll be making quite a fashion statement with your $399 purchase.
Glasses, i-3D, video