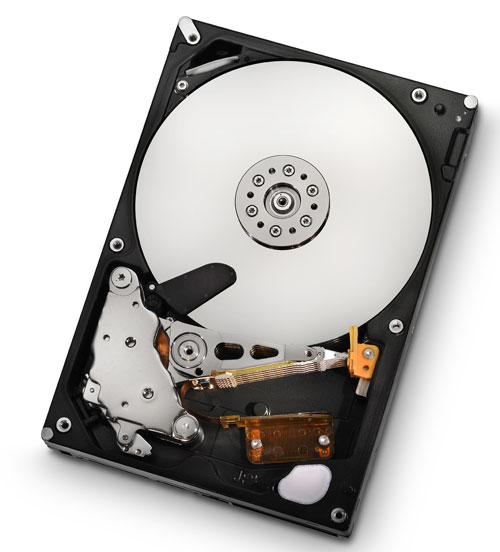 No matter what sort of crap you fill your hard drive with from porn, to digital photos, or music we always seem to need more space. At one point people thought they would never need more than a few megabytes of storage space. Today we know those people were loons.
Hitachi has announced the industry's first 2TB hard drive that spins at 7200 rpm. The drive is the Deskstar 7K2000 and uses five platters to reach its capacity. Hitachi has platters that are 500GB each so why exactly it takes five is unknown.
The hard drive uses perpendicular magnetic recording and has a 32MB cache. The drive is a typical 3.5-inch desktop form factor and uses the 3Gb/s SATA interface. Hitachi says that the drive offers 10% idle power savings compared to previous generation drives.
2TB, hdd, Hitachi