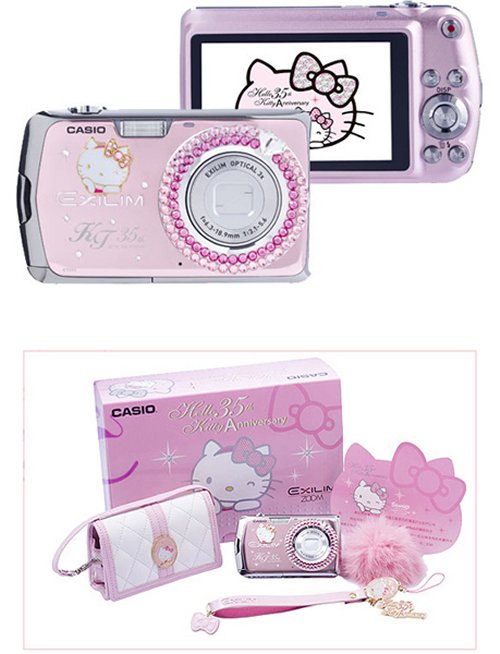 Apparently it's Hello Kitty's 35th anniversary despite the fact that every year seems like an anniversary with all of the kitty branded crap that gets regurgitated onto the market like tasty gadget hairballs. This is not the first Casio digital camera we've seen carrying the face of HK, but the Exilim EX- Z2 is the first 12.1-megapixel version we've ever seen.
And what would it be if it were not covered in Swarovskis and dipped in pink? This Casio features a 2.7-inch LCD, and a 3 x optical zoom, plus it looks like the package comes with the following: a camera case, lanyard, and giant pink tribble thing.

Available for pre-order now for $500.
12.1 megapixels, Casio, EX-Z2, exilim, Hello Kitty, limited edition