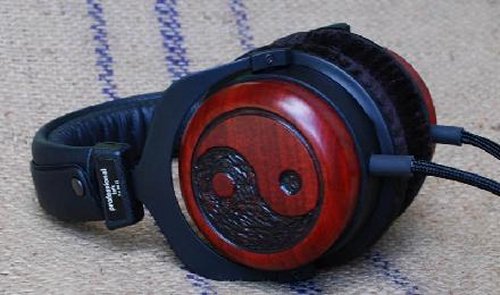 Over the ear headphones have always been the victim of some pretty boring design for the most part. Now there's a company doing something about it. Headphile will take your high end headphones and turn them into works of art. They do custom headphone mods using fine and exotic woods.
Don't worry, you won't lose any functionality. They also create custom headphone stands to match the designs on the headphones if you like. They will also improve on the original headphones by upgrading the wiring, adding better cables, or new speaker grills or wooden enclosures.

Sure, prices are likely expensive, but well worth it to you true audiophiles out there.
custom, Headphile, Headphones, mod, upgrade