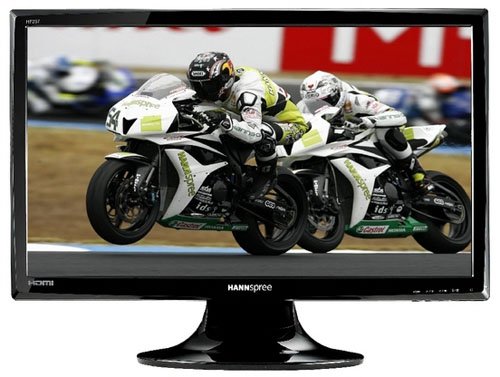 HANNspree has unveiled two HF series widescreen LCD monitors: The 20-inch HF207AP and the 23-inch HF237HP. The HF207AP supports a native resolution of 1600 x 900 pixels, along with only two connectivity ports including D-Sub and DVI.
The HF237HP offers a higher resolution at 1920 x 1080 pixels and throws in an extra connectivity port, giving you D-Sub, DVI and HDMI. Both monitors have a 5ms response time, 1000:1 contrast ratio, 300 cd/m2 brightness and two 1W speakers. Both LCDs feature a high gloss, black mirror finish and curved slim frame.

The HF207AP and HF237HP are priced at $161 and $219.
HANNspree HF Series, HF207AP, HF237HP, LCD, monitors, widescreen