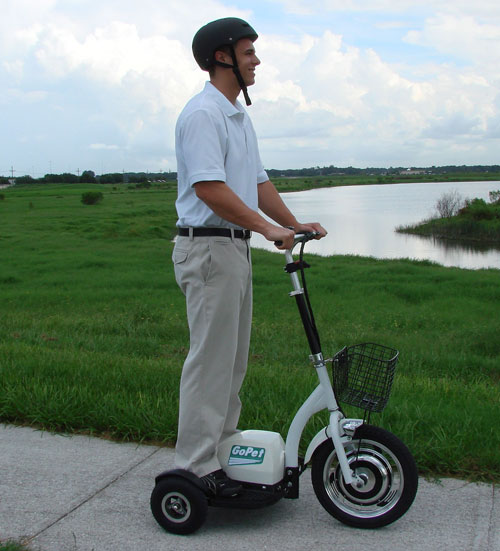 If you are looking for a way to commute over short distances or get around campus without breaking a sweat or buying gas there are a few options for you. One of the options is the Segway, but the things are very expansive.
A new electric scooter has debuted that is perfect for around campus travel called the GoPet scooter. The device has a 48V, 350W direct drive front hub motor. The motor is capable of moving the scooter at up to 16mph and it has a range of 25 miles on a single charge.
Recharging the battery costs about ten cents and takes 4-6 hours with the included 110V smartcharger that turns off when the battery is fully charged. The three-wheel scooter is ridden by standing on a platform and an optional seat is available. Other options include folding handlebars and a trailer. Pricing is unannounced at this time.
GoPet, scooter