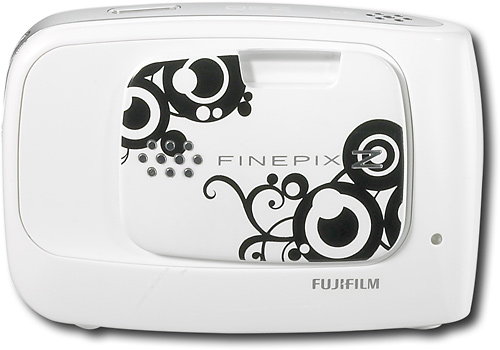 Best Buy has an exclusive Black Swirl version of the popular Z30. This white version of the camera features all the same features as the rest of the line but instead of boring white, it features fancy swirly floral designs in black.
It features a 10MP resolution, 3x optical/5.7x digital zoom, 2.7 color LCD, 1600 ISO, Antiblur, face detection 50MB of internal memory and more. It's on sale for $129.99 and I'm sure you ladies can figure out if it matches your handbag or will clash with your skirts.

Of course you can find it at Best Buy.
Best Buy, Black Swirl, design, FinePix Z30, Fujifilm