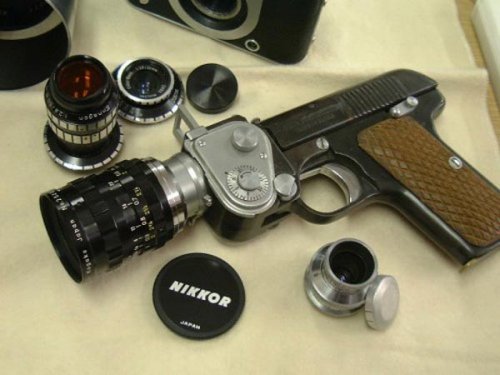 Taking pictures should be more like pew pew pew and less like click click click. The DORYU 2-16 Pistol Camera lets you aim and shoot the way you should, as if firing a pistol.
Apparently the DORYU 2-16 Pistol Camera was issued to police in Japan and it has the same C mount as a 16mm movie camera. The one in the photo features a Cine-Nikkor 25mm F1.4 lens. We don't really know much else about it. Except that it will get you into some trouble at the airport, while traveling.

Pew pew pew, I took your picture with a gun. Oh wait, the safety was on. Damn.
camera, DORYU 2-16, gun, pistol