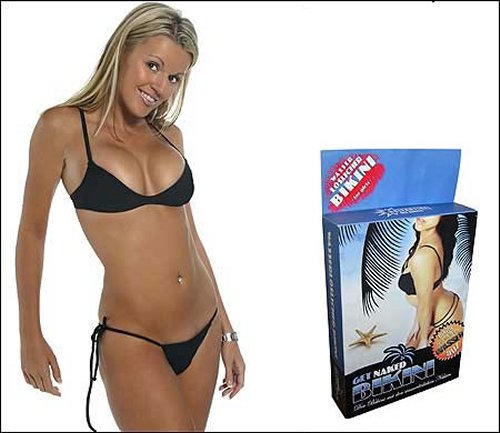 The Get Naked Bikini is the perfect gift to give your ex if you want a little payback. It's a dissolving bikini invented by a German company. It may look like a typical swimsuit, but after she's been in the water, she'll come out wearing nothing but her birthday suit. That'll teach her. Plus you'll get an eyeful.
It's obviously aimed at guys who have been dumped and are looking to embarrass the girl in public. And perves who want to see someone naked, who won't get naked for them of course.

I'm guessing the inventor was dumped by a hot girl and then came up with this idea.
Dissolving bikini, gift, prank, revenge, swimsuit