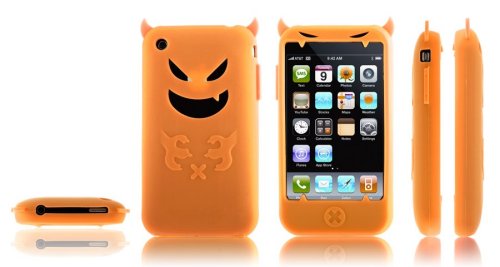 Halloween is just around the corner. There's no reason you can't dress your gadgets up in something spooky as well. Here are some cool Halloween costumes for your iPhone 3G or 3G S. The Demon Silicone Series Case for iPhone 3G/ 3GS turns your iPhone into a demon complete with horns.
In front it looks like your iPhone is being eaten, and on the back there is an image of a demon with hands. And of course, the case glows in the dark. The Demon Silicone Case comes in blue, yellow, white, green, and purple.

It retails for $14.99. Now if you can go door to door and convince them that your iPhone deserves candy as well since it got all dressed up, then you've got it made.
demon, Demon Silicone Series, halloween, iPhone case, spooky