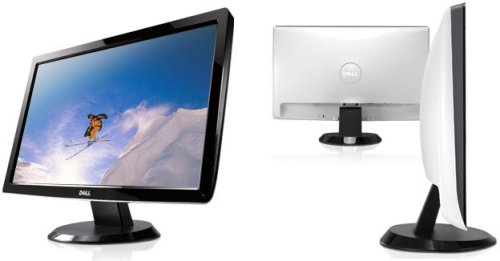 Dell has introduced three new LCD monitors on the quiet. The models in question are the Dell ST2310 for $229, the E2210H for $199 and E2010H for $139. They are available in 23″, 22″ and 20″ sizes. This trio is aimed at movie junkies, as they sport extra wide 16:9 aspect ratios.
The ST2310 and E2210H have native 1080p (1920 x 1080 pixels) resolution support, while the E2010H has a resolution of just 1600 x 900 pixels. These are pretty affordable monitors if you are in the market for a new one.

The ST2310 is adjustable with 360° rotation combined with a panel tilt of up to 4° forward and 21° backward.
Dell, E2010H, E2210H, LCD, monitors, ST2310