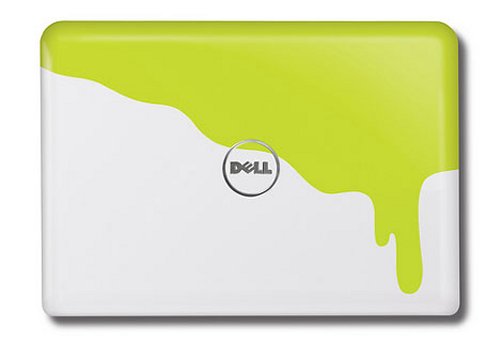 Dell has announced a strange one today. A Dell mini that sports designs based on Nickelodeon's Slime motif and hit shows like SpongeBob SquarePants and iCarly. You are probably already familiar with the Dell mini 10.1″ specifications, but obviously Dell is aiming these at children.
Dell says that they want to help provide a safe computing experience, superior educational content and a world-class entertainment experience. What do you think? Are you buying your kid one of these?

It might be cheaper just to buy stickers for whatever they are using now.
Dell, iCarly, Inspiron, mini, Nickelodeon, SpongeBob