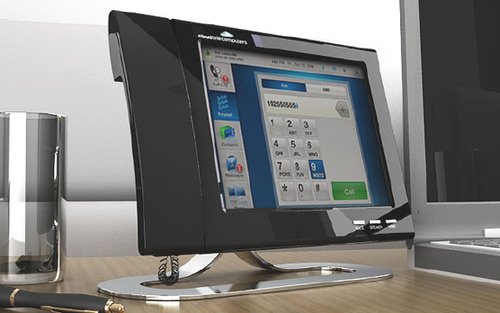 This isn't the first Android desktop phone to surface, but Cloud Telecomputers' 8-inch touchscreen Android Glass phone keeps the old landline intact and adds a bunch of communications functions. When you put Android in a desktop phone, you get plenty of useful apps, like visual voicemail, calendars, SMS, and email.
Think about the other useful apps that could also be on the way. Cloud Telecomputers is thinking about them and expects lots of third party Android apps to be built especially for the business phone platform. It supports landlines and various VoIP and SIP clients.

There's also HD audio and Bluetooth.
Android, Cloud Telecomputers, landlines, phone