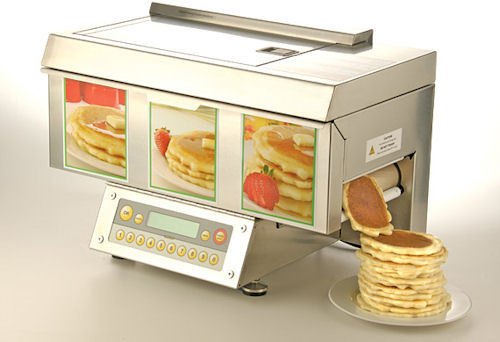 Pancakes are tasty in the morning. But they are soooo hard to make. First you have to pour the batter in the pan, wait, flip it and wait some more before they hit your plate. Who has the time or skill for such difficult foods?
Thankfully, the ChefStack Automatic Pancake Machine will do all of the work for you. Pancakes are so difficult that clearly $3500 is well worth it. It will spew out perfect four-inch pancakes. 200 per hour in fact.

It's aimed at restaurants, but surely you need one too.
automatic, ChefStack, machine, Pancake