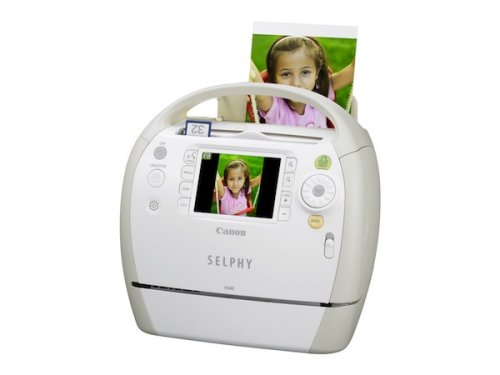 Canon has a new printer in their Selphy line. The Selphy ES40. The most interesting aspect of this Selphy is that it comes with a voice-guidance system, which is new territory in the world of printers. Some other features include a 3.5″ LCD display and a scroll wheel to navigate through all of the menus.
The Selphy ES40 printer will retail for $149.99 when released. The Selphy ES40 is great for creative types since it gives you more personalization options for your photos, with things like new frames and clip art under the Creative Print function.

Still looks like a purse, but now has voice guidance.
Canon, ES40, photo, printer, Selphy