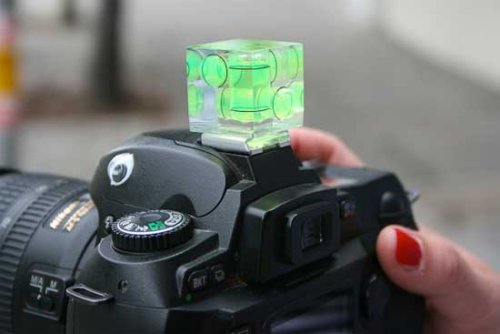 Are all of your pictures crooked? Do you like to take photos while drunk? If you answered yes to one or both of those questions, this camera cube level will solve your problems and help you take great pics. Just pop the cube on top of your camera on the flash mount and you'll always know exactly when it's perfectly level.
This will help even the worst photographer get better. Great for when you are using a tripod too. It's available now for $15. Snapping an even looking pic may not be rocket science, but some of us need help. So why not use a level?

Never take a bad pic again.
Camera cube, level, perfect, photos