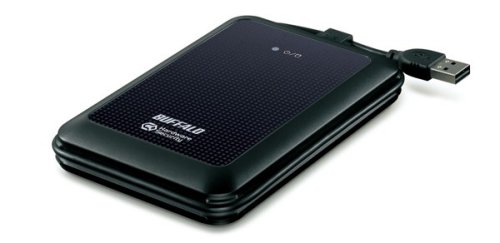 Buffalo's latest MiniStation DataVault delivers 500GB of storage space, but unlike other solutions, this model features automatic full disk encryption and a rugged shock-resistant design so that all of your data will be safe and sound.
This one will cost you $244, is USB-powered and will be available this month in Japan. Chances are pretty good that we will see this one in other parts of the world soon after.

It will protect your data from hackers as well as your own clumsiness.
500GB, Buffalo, DataVault, Ministation