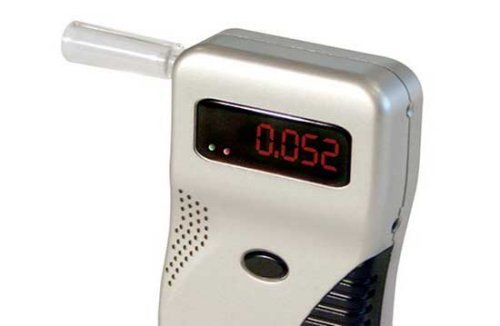 Breathalyzers have done a lot of good ever since they were invented. They have taken many drunk drivers off the roads for one thing. Well, now they are ready to help out in a whole new way thanks to some scientists in Israel, who are working on a breathalyzer that they think can detect lung cancer.
Similar tests already exist, but require a pretreatment of the breath, which adds time to the procedure and money. The Israeli breathalyzer doesn't need any pretreatments. The team conducted a study, with 56 healthy volunteers and 40 people who were known to have lung cancer. They were tested by the breathalyzer, using a sensor that consists of nine gold nanoparticle chemiresistors.

The results: 33 distinct biomarkers set the people with lung cancer apart from those who had healthy lungs. We just need to find out how early it can detect it. If it can detect it early enough, this could be very useful.
breathalyzer, Israel, lung cancer