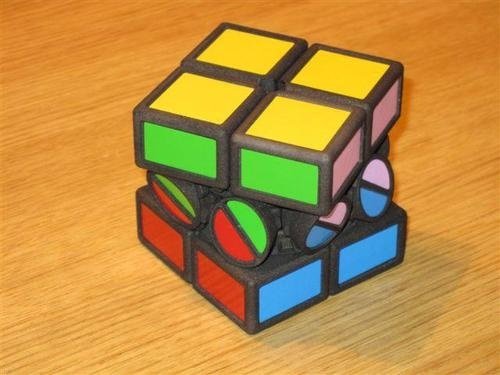 Alright all you eggheads who can solve a Rubik's Cube in like ten seconds. Here's a harder challenge. Meet Bram's Cube, created by the creator of BitTorrent, Bram Cohen. It offers more of a challenge by incorporating gears into the design.
It's a two by two Rubik's Cube, which seems like an easy puzzle to beat, but the gears add another layer of difficulty that is sure to be frustrating. I wouldn't even know where to start with this thing. Sure you can align the blocks, but then the gears are all out of whack.

It hurts my head just thinking about it.
Bram's Cube, puzzle, Rubiks Cube