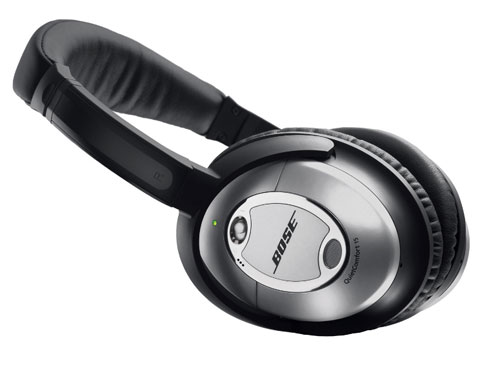 If you are like me, you probably think of those big noise-cancelling headphones when you hear the name Bose. The company does make a lot of other products from radios to home theater speakers as well.
Bose has announced the latest addition to its line of active noise cancellation headphones called the QuietComfort 15. The new headphones feature both new active and passive noise cancellation technology.
Bose put microphones inside and outside the ear cups along with a new electronics system to help the earphones respond faster and more accurately to block noise. The new ear cup design of the headphones also blocks more sound passively. Power comes from a single AAA battery and the headphones will sell for $299.95.
Bose, Headphones