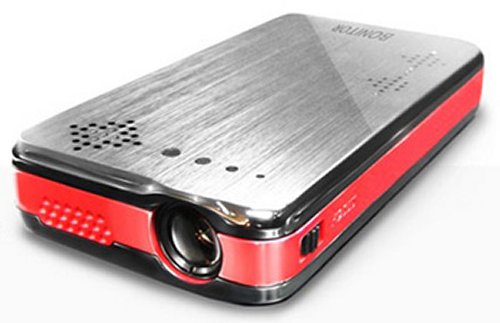 French-based Bonitor has released a pair of new mini projectors for the mass market. The MP201 shown above and the MP301. Both projectors feature a native resolution of 640 x 480 4:3 pixels along with 15 lumens of brightness, a 1.57/1.62 throw ratio and a rechargeable battery.
The MP201 is specially designed for game consoles, DVD/Blu-ray disc players, mobile phone and portable media players and only has a Composite Video input. The MP301 on the other hand geared toward desktop computers, laptop, netbook and UMPC, and features USB and VGA connectors.

The Bonitor MP201 and MP301 will run you $289 and $249.
Bonitor, game consoles, Mini Projectors, MP201, MP301