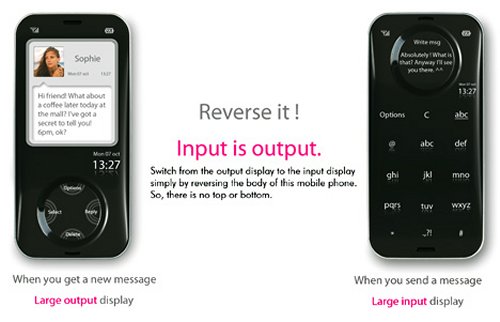 When you want to input something into your cellphone, touch screens are all the rage these days, but this concept may turn that on it's head. The Blackhole phone features a large display when you are reading a message, but it turns into a large keypad when you need to enter some text of your own. Which is convenient.
We don't have a clue how it is supposed to do what it does,but we like it. The guess is that motion sensing technology transforms the digital display from a big screen to the key screen. Switching modes is as easy as reversing the handset.

We won't see this anytime soon, but it's interesting.
Black Hole, concept, phone, texting