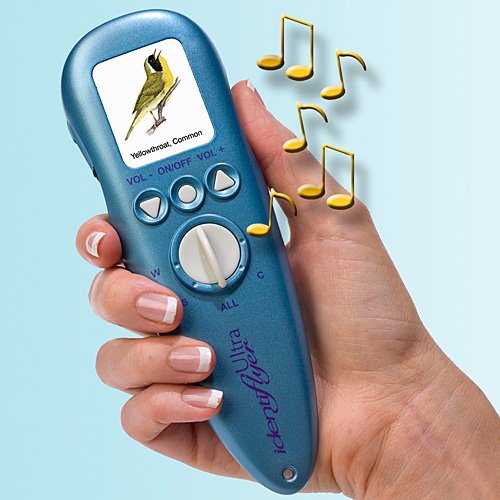 Most humans out there who really love birds probably have some bird related knowledge and can identify birds by their songs. But maybe you are a novice bird enthusiast who hasn't yet learned to identify them by sound. Well, the Bird Identiflyer can help.
The Bird Identiflyer can quickly identify bird songs with just the press of a button. It will help you to identify 120 birds and even 10 frogs by their songs and colors. You can search by region, color, habitat or alphabetically. Select the bird, then press a button to hear its song.

Now you'll always know what kind of bird you are dealing with and won't get your feathers ruffled.
bird, birdwatching, id, Identiflyer, Song, sound