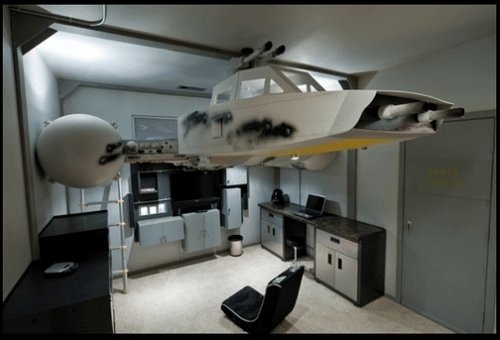 I, like you, clearly struck out on the parent lottery. Some moms build a 98-inch screen on their kid's bedroom ceiling, while some dads build an AT-AT bunk bed. Yeah, I'm kinda ticked off at my parents now. Now that I see how some kids are lavished with awesome nerd decor.
Well, here's the straw that broke the camel's back. Now, we learn about a father who built half a Y-Wing in his son's bedroom, hanging from above, with the bed on top. Mom, dad, if you are reading this, don't even bother calling.

Some kids have all the luck.
awesome, bed, decor, DIY, ship, Star Wars, Y-Wing