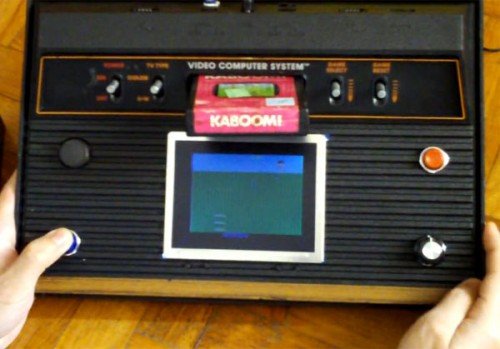 Sure we've seen all kinds of mods where they toss the Atari 2600′s case and hack them into a proper portable, but what if you want to keep the aesthetics of the console intact? You put a 5″ LCD screen and the joystick controls right on the console itself of course.
This one goes by the "Stella-Tubby v1.0″ moniker. And it can actually be yours since it's on Ebay. It even runs on a pair 9V batteries so it is portable. Kind of. Think of it as an Atari tablet.

No bids currently at $400.
[Ebay] VIA [Technabob]
Atari 2600, console, DIY, hack, mod, screen