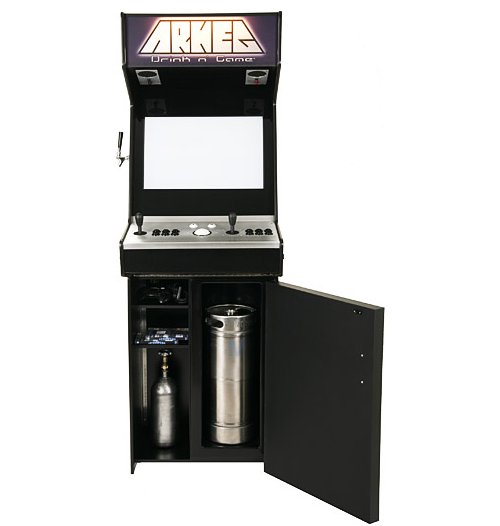 What are the two greatest things ever? Games and booze that's what. What you are looking at is man's best friend and I'm not talking about a dog. The Arkeg is an arcade game with a keg built in. It holds a 5-gallon keg and a PC that comes pre-loaded with 104 classic games.
Drink up my friends until up is down and down is up on that joystick. You'll be blitzed by the light of a 24-inch screen, with a 2.1 sound system and a powered sub, along with two arcade controllers and a trackball.

Sadly at $4,000, you'll be drinking because you can't afford it. I'll just attach a beer dispenser to my Xbox 360 and hope for the best.
Arcade, Arkeg, beer, booze, game, Keg