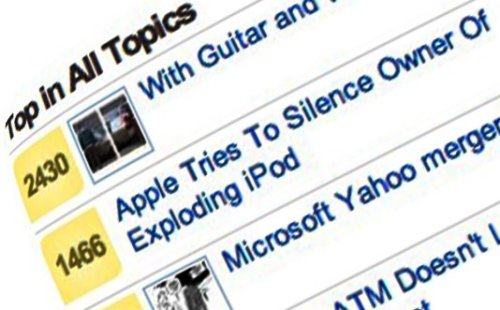 We've heard our share of stories involving overheating iPod batteries. Well, there's an article in today's Times UK about 11-year-old Ellie Stanborough, whose iPod touch blew up last month. Her father contacted Apple for a refund, got a little bit of a runaround, which is not unusual, and was eventually sent a settlement agreement offering a full refund as long as the family agreed to keep the deal confidential.
That's pretty standard practice in these situations, but the agreement had a lot of lawyer-speak with a bunch of stuff that could be interpreted as vaguely threatening language about how breaking confidentiality might result in Apple relentlessly going after you. So the media coverage gets all amped up.

Apple obviously does have a problem with exploding stuff, but maybe they should just admit that instead of scaring users with a bunch of legalese and provide a simple replacement option.
Apple, Exploding, iPod