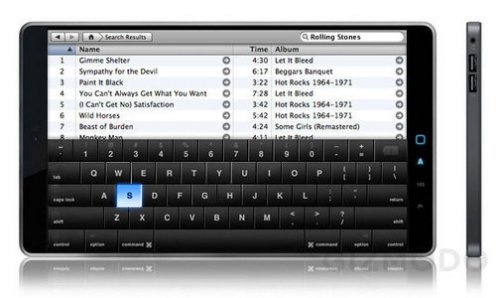 According to a report in Barron's, a "veteran analyst" is claiming to have actually handled Apple's rumored tablet-device. If you believe the report, the tablet is still on for an announcement in September with availability in November.
The analyst claims the device will cost between $699-$799 and will be aimed at users as a media player and gaming device. Apparently the tablet is just waiting on Steve Jobs to give it the final go. He also claims that other ODMs have put a hold on new products until they see what Apple has up it's sleeve.

We will know more soon, but it all sounds very plausible.
Analyst, Apple, gaming, media player, rumor, tablet