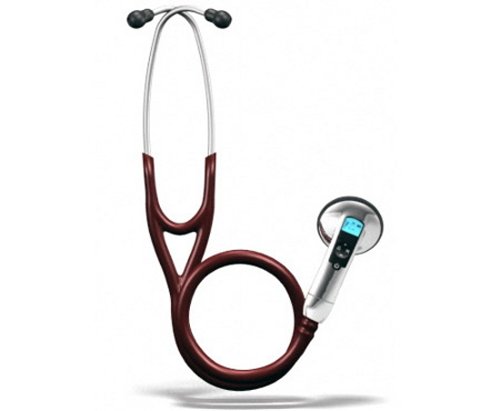 The stethoscope is one of those doctor's tools that has remained unchanged forever, but now the 3M Littman Electronic Stethoscope will do more for doctors and help them to better diagnose various health conditions. Some features include noise cancellation and sound augmenting, so they can hear better.
The device also has the ability to record heart and lung sounds and file them so that they can be checked later by software like Zargis Stethassist to understand any beating patterns and irregularities.

The Littman Electronic Stethoscope costs $379. Seems like it would be a valuable tool for the health industry.
3M, Bluetooth, doctors, Electronic Stethoscope, Health, Littman, medical