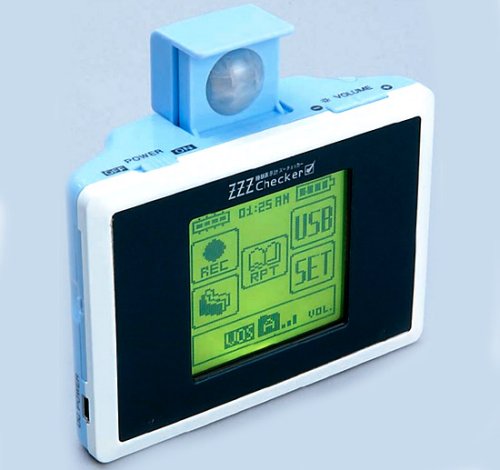 Spec Computer wants to help you sleep better, so they are offering the ZZZ Checker, which will help you analyze your sleep patterns. Lucky for you it doesn't require you to wear anything dorky on your wrist or your head while you snooze.
It uses both audio and visual sensors to figure out when you're tossing and turning, snoring or grinding your teeth. It will let you know if your sleep level is light, medium or deep and show you the number of hours and minutes you've spent in each level.

The ZZZ Checker will cost you $248 including shipping, and is Japan only at the moment.
behavior, monitor, sleeping, ZZZ Checker