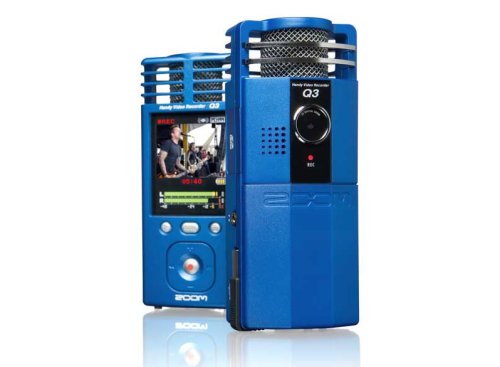 People love small camcorders like the flip because they are convenient and compact. The problem is that you sacrifice audio quality for that small size. The audio just plain stinks. I don't have to tell you. However, there may just be a way to have that small size and decent audio together in one package.
The Zoom Q3 wants to be that solution. The Q3 is comparably small and features USB connectivity, along with stereo microphones that should outdo the flip. This camera records in Mpeg4 and with a 32GB memory card you can record up to 16 hours of video.

This one should be what you need, however there's no 3.5mm audio input. For $250, I think they can add one.
camcorder, microphones, mini, Q3, stereo, Zoom