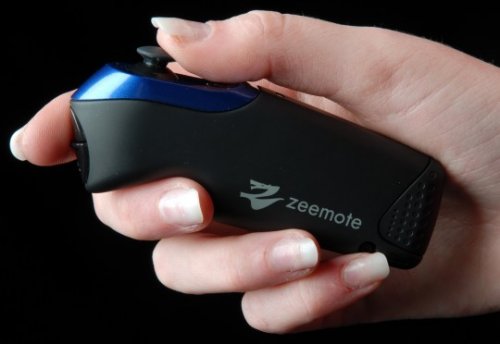 Zeemote has announced a version of their Bluetooth gaming controller for BlackBerry smartphones. The Zeemote JS1 is compatible with all BlackBerrys that have a trackball, and connects wirelessly for over fifty hours of battery-powered gameplay.
You get four action buttons and a thumbstick and it isn't just for games. It can also be used to navigate the BlackBerry's menus. That should help you BB users get your game on. It runs on two AAA batteries. The Zeemote JS1 for BlackBerry will be available this summer, in a bundle that includes a free Gameloft title.

Nothing on pricing yet.
BlackBerry, Bluetooth, controller, gaming, JS1, Zeemote