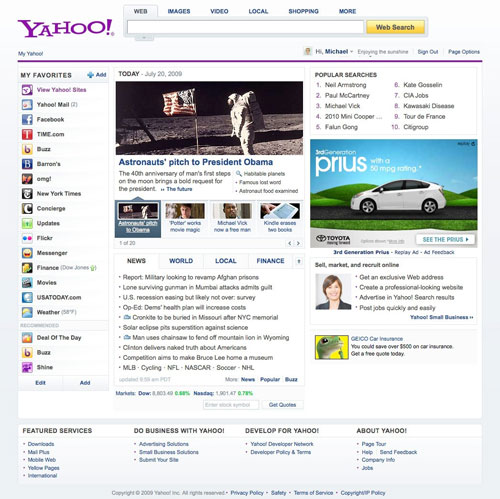 It seems more than a bit odd to me that many, myself included, consider Yahoo to be down and out despite the fact that it sits comfortably in the second place spot for search. Google may be far above the competition in the search market, but Yahoo is still doing well.
Yahoo has announced what it calls the most significant redesign since the search engine launched nearly a decade ago. The new home page offers users a less cluttered look with less Yahoo services grafted on to muddy the waters.
The new design is focused around widgets that allow users to install little apps on the left column of the site and when the widgets are moused over the content pops up for easy viewing. Apps are available for news, Facebook and many more. U.S. users can check the new site out by using the link below and the page will be rolled out to other countries in the coming weeks. This fall the new page will become the default page.
Homepage, Yahoo