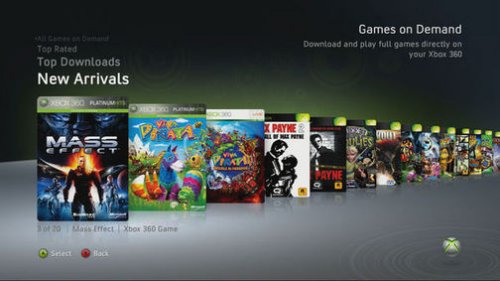 The Xbox 360′s next Xbox Live update is coming on August 11. Microsoft confirmed today the launch of the new Xbox Live Games On Demand service, which will launch with more than 30 games. Some examples include Assassin's Creed, BioShock, Lego Star Wars: The Complete Saga, Mass Effect, and Sonic The Hedgehog.
The 11th also brings the introduction of Netflix party support, which allows multiple people to watch Netflix movies together. Also, the Avatar marketplace will launch, offering virtual versions of things like an RC Warthog from Halo.

Should be interesting. It's not too far away.
August 11th, dashboard, Microsoft, update, Xbox LIVE