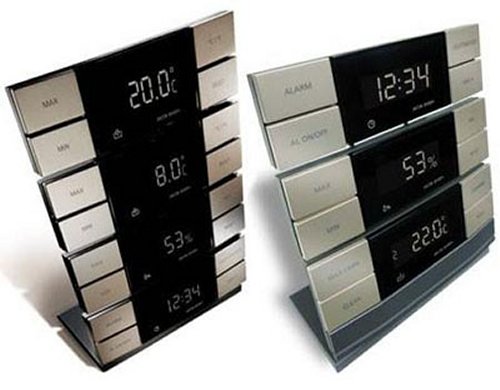 Designed by Jacob Jensen, this weather station series has a great modern look. It consists of well-designed modular products that help you keep an eye on all things weather. The set consists of the following components: an indoor thermometer, outdoor thermometer, barometer, hygrometer, alarm clock, temperature station, table stand and wall mounting plate.
Each section has to be purchased separately of course. You'll always know what the weather has in store for you and your desk will even look nicer. The Jacob Jensen weather station can be mounted on the wall or sit on the table.

The components will cost you from $49.99 on up to $99.99.
design, Jacob Jensen, modular, weather station