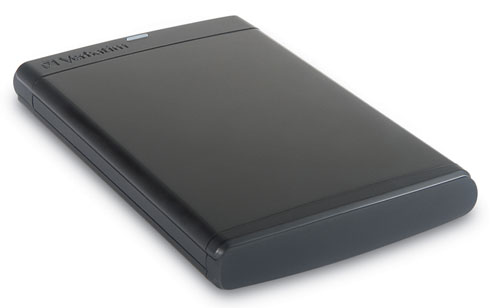 Years ago, you could find some Windows PCs that had FireWire ports and if you really want a FireWire port today you can probably still find some PCI cards that will add them. For the most part the FireWire port is something that you find on Mac computers today.
Verbatim has announced a new external hard drive line called the SureFire series that sports both FireWire 800 and USB 2.0 connectivity. The drive is compatible with Mac and Windows PCs. When used with a USB port no external power adapter is needed.
Inside the little case is a 2.5-inch 5400rpm HDD with capacities of 250GB, 320GB, or 500GB. Verbatim includes cables for either connectivity method. The drive measures 3.13″ x 5.0″ x 0.66″ and weighs 0.41 pounds. The device is also Time Machine compatible for Mac backups.
hdd, Verbatim