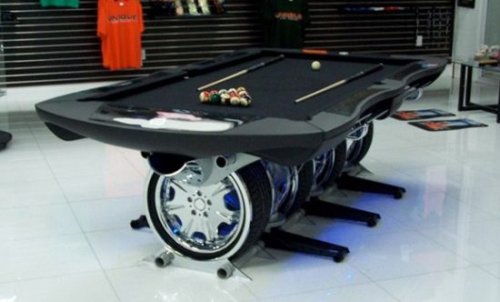 The Unique Autosports pool table from Hurricane Billiards looks like it might transform from a pool table to a car, to a robot. It sits on a row of four wheels, yet is perfectly stable. Perfect for the upscale garage, it goes well with beer and pin-up calendars.
Rest assured, it's priced for those who aren't affected by such things as the economy. It will likely cost you tens of thousands of dollars. Now, if those wheels helped it to move itself wherever you wanted it, then we'd have something.

We call it vroom vroom pool.
Pool Table, Unique Autosports, wheels