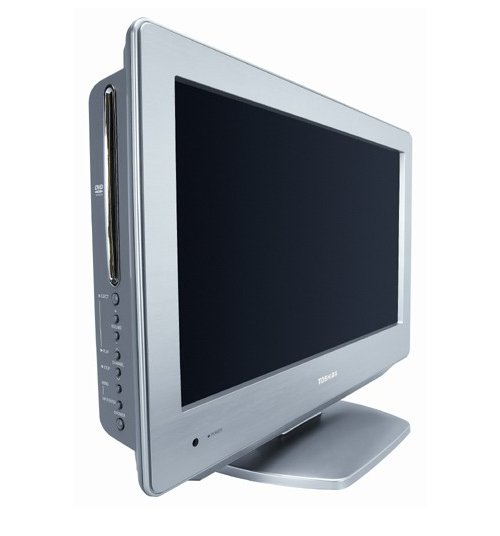 Toshiba has just unveiled a truly kitchen-friendly TV with the 19LV612U. The 18.5-inch set features a built-in slot-loading DVD player, integrated ATSC / NTSC / QAM TV tuner and a 1,366 x 768 native resolution. And just look at that stainless steel coating, which will match your other modern appliances.
Some other specs include a brightness of 300, a 1,000:1 contrast ratio, 5ms response time, HDMI / VGA inputs, a headphone jack and VESA mount support. It will distract you from preparing and eating meals this September for a price of $349.99. I wonder if it cleans up easy.

Does this make you want a TV in the kitchen?
720P, HDTV, Stainless, style, Toshiba