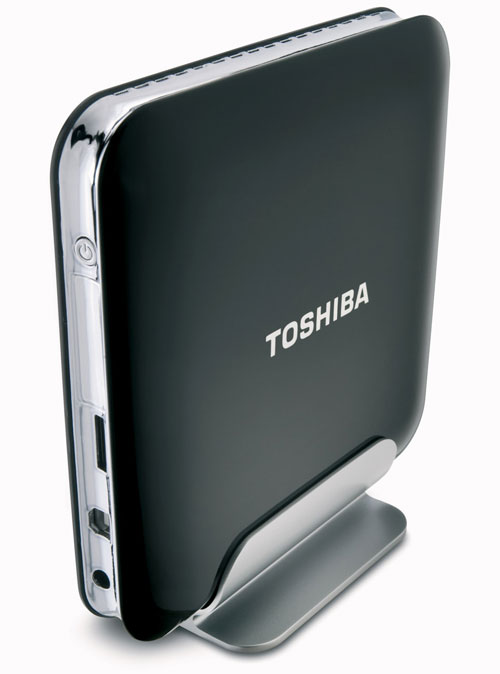 There are gobs of external storage products on the market that serve a variety of needs. You can find big drives for backing up data in your home and you can find small drives for backing up data on the road.
Toshiba has announced that it is now in the external storage solution market with a drive using 3.5-inch HDDs for the desktop market. The drive will be offered with 640GB of storage and 1TB of storage. Both versions will offer USB 2.0 and eSATA connectivity.
Toshiba will also ship the drives with software that allows users to choose the files to back up and automates the entire backup process. The 640GB drive will sell for $129.99 and the 1TB drive will sell for $159.99, both versions are available now. Both Mac and Windows computers are compatible.
external storage, Toshiba